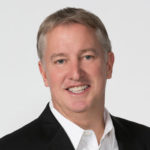 Michael Majerik joined Wellpartner in April 2012 bringing with him over 20 years of healthcare sales, marketing, business development and operations experience. Most recently, he founded a strategic healthcare consulting group working with start-up organizations on strategic vision execution and go-to-market strategies. Over his career, Mr. Majerik served as Executive Vice President for such companies as Alere, a healthcare services organization acquired by Inverness Medical, Magellan Health Services, a behavioral healthcare organization and CorSolutions, a population healthcare company acquired by Matria.
Through his career, Mr. Majerik has built organizations and teams that have successfully partnered with health plans, employer groups, consulting organizations and physician practices.
Mr. Majerik received a Bachelor of Business Finance from Indiana University.